Leading the Future of
Veterinary Medicine
Offering ultrasound, endoscopy and orthopedic surgery.
To strengthen the bond between humans and their pets by providing unsurpassed veterinary service in a caring environment.
Promoting Health & Wellbeing
o promote health and wellbeing in our patients, alleviate illness, pain, and suffering, and to support pet owners and our community.
To provide our patients, clients, and community with the highest quality veterinary medical treatment, friendly and caring service, and personalized care.
To serve our clients and patients in a professional and kind manner; to let our clients know they are valued and to develop long-term relationships with our clients and their pets.
Meet our Experienced Team of Veterinary Professionals
With 30 years of combined veterinary experience, we're pleased to provide a wide variety of veterinary care for your pets.

Vivamus hendrerit arcu sed erat molestie vehicula. Sed auctor neque eu tellus rhoncus ut.

In pellentesque faucibus vestibulum. Nulla at nulla justo, eget luctus tortor. Nulla facilisi. Duis aliquet egestas.

Class aptent taciti sociosqu ad litora torquent per conubia nostra, per inceptos himenaeos.
Learn more, or get in touch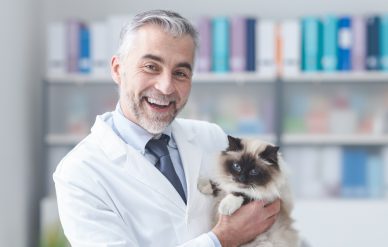 Experienced Veterinarians
We are committed to providing
your pets with top quality
veterinary care.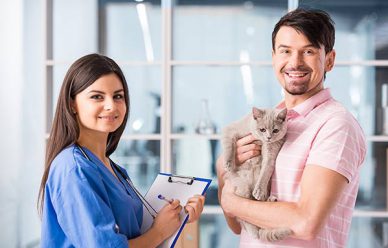 Use our easy form and a member of
our staff will contact you within the day to confirm your appointment.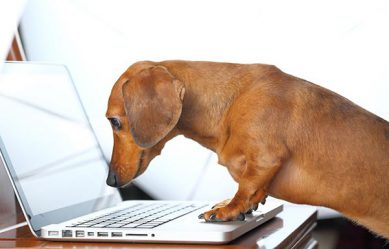 We are at your service, Monday-Friday, 8am-9pm! Call us at 555-555-5555.
If this is an emergency,
call 800-798-1234.
What Our Clients Say About Us
Suspendisse dictum feugiat nisl ut dapibus. Mauris iaculis porttitor posuere. Praesent id metus massa, ut blandit odio. Proin quis tortor orci. Etiam at risus et justo dignissim congue. Donec congue lacinia dui, a porttitor lectus condimentum laoreet. Nunc eudolor sit amet scipitur. You begin with a text, you sculpt information, you chisel away what's not needed, you come to the point.

When it's about controlling hundreds of articles, product pages for web shops, or user profiles in social networks, all of them potentially with different sizes, formats, rules for differing elements things can break, designs agreed upon can have unintended consequences and look much different than expected. Or maybe not. How about this: build in appropriate intersections and checkpoints.

This is quite a problem to solve, but just doing without greeking text won't fix it. Using test items of real content and data in designs will help, but there's no guarantee that every oddity will be found and corrected. Do you want to be sure? Then a prototype or beta site with real content published from the real CMS is needed. Accept that it's sometimes okay to focus just on the content or just on the design.